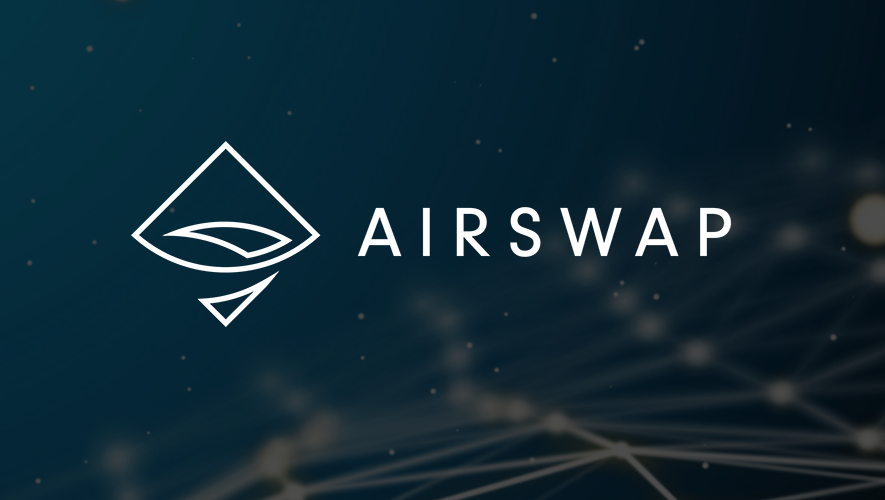 Airswap Upgrades For More Trades
August 15, 2018
AirSwap has announced that it will be launching new pro tools that will help it attract more investors to its Ethereum based decentralized crypto exchange DEX.
Institutional Investors' Worries Addressed
The company has revealed that it will be launching an interface with an OTC (over-the-counter) block trading feature, which would allow its users to negotiate the terms of a trade privately whereas previously traders would rigidly fix the prices that they were willing to buy or sell tokens. This new interface will also perform ID checks internally through its identity verification system. This is in line with regulations which require brokers and dealers to know the identity of the people they are trading with.
AirSwap has said that these additional features address the concerns that many institutional investors had about the company's platform, with the hope that this will give the investors confidence to inject capital into the market.
Don Mosites, a co-founder of AirSwap has said that the new features offer the users more price flexibility, and the option to know and directly assess the parties taking part in a trade transaction which will, in turn, make it possible for trades of any magnitude to take place on the network.
Courting Institutional Investors
Even though it would seem odd that the number of institutions investing in crypto is increasing by the day, considering that these platforms were birthed by anti-establishment ideals, AirSwap has said they want to attract these players for a specific reason.

DEX enables its investors to take full control of their private keys, this is in stark contrast to how most exchanges where crypto trading take place function. However, not all institutional investors want to have complete custody of the private keys. But for those who do, DEX gives them the opportunity to choose their own third-party custodians instead of leaving that role to the exchange by default.
AirSwap has said that its exchange DEX offers its user a more efficient OTC trading option and with these new features, it would also be better positioned to attract institutional investors who hold accountability and negotiation options to high esteem. The new features are added with these two concerns in mind, with the aim of attracting more institutional investors who the exchange has been after since it was founded.
Future Partnerships
AirSwap will in the near future, be partnering with other players in their bid to extensively explore the uses of the platform. One collaboration that the company has announced will be with a soon to launch a journalism start-up, Civil. Civil will be featuring an AirSwap widget which will enable its users to purchase tokens from other third-party platforms.
The start-up's CEO, Matt Iles, has said that in its first year of operation, its users will only have the option of buying tokens through the KYC (know your customer) process that will prove the user is an active reader or content creator, and knowledgeable on the storing and use of cryptocurrency on the AirSwap platform.