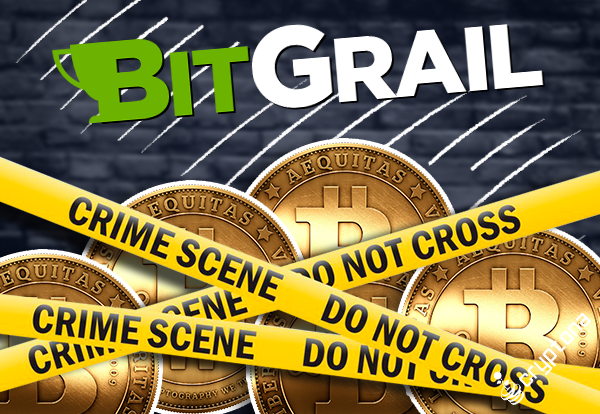 BitGrail Wallets' Bitcoin Funds Seized by Italian Authorities
June 16, 2018
BitGrail, a popular crypto Exchange from Italy, has released the announcement that those Bitcoins stored in their crypto wallets had been seized by authorities.

The announcement released on June 15th also indicates that a court order triggered the actions from the officials. According to BitGrail, the authorities confiscated the coins from the wallets that belonged to the exchange after the Tribunal of Florence gave the court order on June 5th.
However, the exact sum was not given.
The statement indicates that the control of the tokens removed are under the judicial authorities' control as they wait for further decisions from the court during the proceedings for pre-bankruptcy.
An Aftershock From The Hack
The petition for the Bitcoin to be seized from BitGrail's wallet was filed by those who fell victim to the BitGrail hack earlier this year. It was asserted that, in accordance to the 6th article of the Italian laws for bankruptcy, the exchange is bankrupt. The petition was filed on a BitGrail creditor's behalf, Espen Enger, who has been allegedly contacted by 3,000 claimants since the attack.
The Cyber Attack of February
The BitGrail exchange was the victim of a cyber attack earlier this year.

The hack was the cause for a 17 million loss in Nano (formerly Raiblocks, now XRB) which was valued at $187 million by the time of the attempt. After all operations were paused, it was announced by Francesco Firano, the CEO of the exchange, that refunding the stolen assets was not a possibility. The cyber-attack was also the cause for many arguments between the BitGrail exchange and the Nano Foundation. The reason for the disputes was whether the hack was done by exploiting a security weakness in the BitGrail exchange or a vulnerability in the blockchain over which Nano was built.
The Aftermath Of The Attack
In April, following the event, it was announced by the Nano Foundation that they would aid in a legal fund, which aimed at providing all the victims from the hack with equal possibilities to access representation.
The representation was with the objective of pursuing the legal interests regarding the insolvency on behalf of BitGrail.
BitGrail started their operations once again on May 3rd.
Nevertheless, it shut down immediately (merely 3 hours later) due to an order given by the court of Florence. The court demanded that the exchange closed immediately. This was due to a petition started by an office for the Bonelli law, one that was representing a client who allegedly also fell victim to the February hack.
The exchange was quoted saying that they did not agree with the decision and actions made by the court of Florence. However, they would remain in respect of the law and were going to immediately suspend all businesses related to BitGrail.
The Reasons For The Bitcoin Decline
Since 2018 started, Bitcoin and other Cryptocurrencies have been in a steady downtrend. It is believed that this case was a major cause for it.