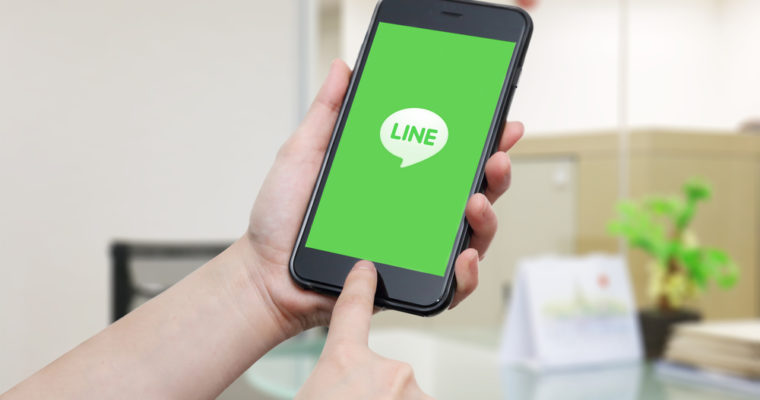 Messaging App Line Launches Its Own Cryptocurrency Exchange
June 29, 2018
The Line Corporation, known for creating the most used messaging app in Japan and China decided to open up a new Cryptocurrency exchange and chose Singapore to launch this brand new exchange.
Line is a social chatting app top-rated in Japan, with more than 200 million customers using the application. With the name of BitBox, the Line Corporation stated that it would probably launch the Cryptocurrency exchange around July. Offering more than 30 virtual currencies, including famous ones like Bitcoin and Ethereum.
How Many Cryptocurrencies Will BitBox Support?
The Line corporation stated that an expert committee reviewed many Cryptocurrencies and selected the most popular and trustable coins; currently, they will have 30 Cryptocurrencies available, with the possibility of adding more in the future. Right now, among the Cryptocurrencies that will be available in the Cryptocurrency exchange, they will include Bitcoin, Ethereum, Bitcoin Cash, and Litecoin. Even though BitBox will support this vast variety of digital tokens, it won't support any fiat currencies.
BitBox's Launch In Singapore

Something interesting about BitBox is the fact that, even though the Line Corporation was founded in Japan, they have made the decision to register in Singapore. That is mostly because of the stronger regulatory oversight from both Japanese and U.S. governments.
But, why not Japan?
Firstly and most importantly, the decision to start BitBox in Singapore might be the result of authorities sending business improvement orders to BitFiyer and Bitbank (from Japan) forcing them to step down from the country's JVCEA (Japan's Virtual Currency Exchange Association).
It is also necessary to step carefully on the U.S. since, in recent months, Cryptocurrency exchanges have to register with the SEC if they seek to trade any digital asset that may be considered securities.
The Line Corporation saw an opportunity with Singapore since their monetary authority promotes multiple-tier solutions for established exchanges and seeks to even favor decentralized ones in the future.
Singapore is trying to implement a friendly environment for upcoming Cryptocurrency ventures.
A Future Vision
Takeshi Idezawa, Chief Executive Officer was talking about the concept of having a token-based economy operating on a blockchain technology that can be found at the center of a decentralized chatting app. This would tie up together various exciting features from different projects like entertainment, commerce, and media offerings, all combined with Cryptocurrencies and the blockchain technology.
In order to reduce their dependence to ad revenue, Line is expanding into financial services, which would also provide with a chance to earn customers where the market is dominated by apps like Facebook and WhatsApp.
Line Corporation thinks about creating their own token and using it to pay users for contributions to its various services, a system that can monetarily reward user's contributions to service.
A Stand-Alone Mobile App
Separated from its messaging service, Line is working on another mobile app, which functions as a stand-alone app for the exchange.
The partnership between Line's security and Blockchain security firm BitGo Inc will help a lot to increase the security for the exchange.