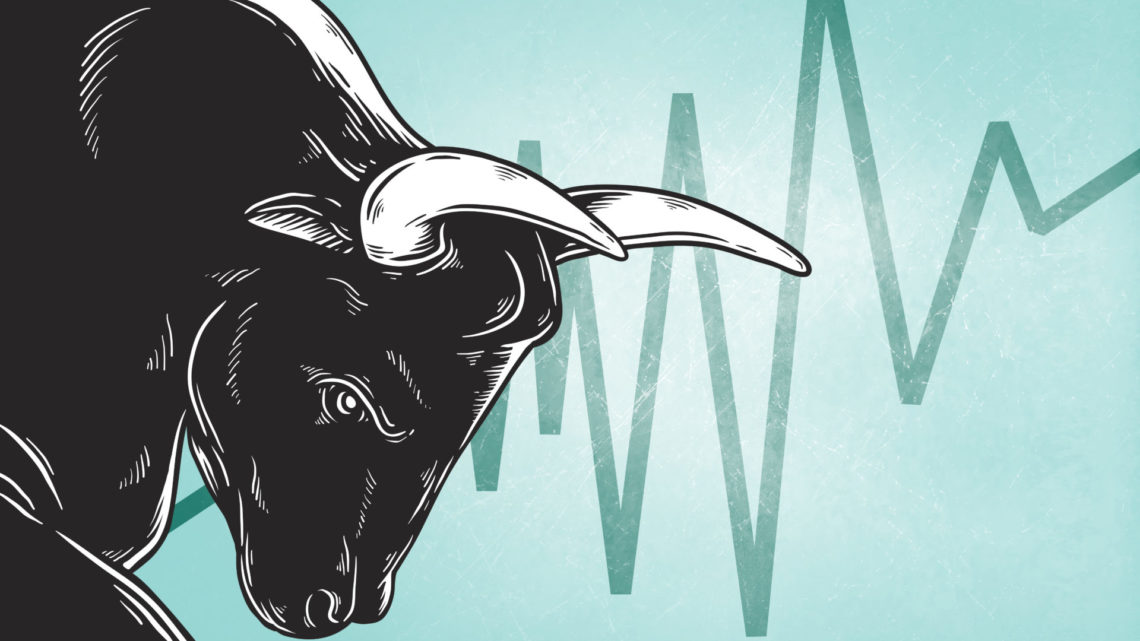 BitcoinIRA COO: Bitcoin Will Surge To $40,000 By End Of 2018
September 26, 2018
Expectations are high that the recent dip in Bitcoin price will be reversed. Nowhere is the optimism stronger than in BitcoinIRA. Chris Kline, the Chief Operations Officer of BitcoinIRA strongly believes that Bitcoin price will surge to $40,000 by the end of 2018.

Bitcoin Price Has Been Very Volatile
The world's largest Cryptocurrency, Bitcoin, has had a turbulent growth connotated by bullish gains and bearish trends that have often raised market jitters across Cryptocurrency markets. Before January 2018, the growth had been steady and Bitcoin investors had been smiling all the way to the bank as Bitcoin price had hit monumental gains of $20,000.
Prior to January 2018, although there were periods where growth was either sluggish, receding, stagnant or bullish, one aspect was denominating, growth. In the period, although there could be losses of up to 80% or more in some days, weeks or months of trading, the losses have always been offset by larger gains. This is why the ultimate peak spiraled to $20,000+.
After January 2018, BTC price has been on a steady decline and has hit lows of $6,000. However, the difference between the pre-January 2018 and post-January 2018 is that the losses have not been recovered and BTC price has not been able to break its own record. In this regard, and by looking at past experience, the COO of BitcoinIRA is forecasting a similar price recoup and an even greater gain that represents a double of the peak price.
Basis Of The Prediction
There are a number of factors that Chris Kline believes will leverage the leading Digital Asset on its way to $40,000. BitcoinIRA divides the factors into broad categories for the rebound.
The first one is the BTF Exchange Traded Fund (ETF) proposal that has been presented to the US Securities and Exchange Commission (SEC) for approval and accreditation. Analysts across the market spectrums, in Financial and Crypto markets largely expect the US SEC to grant the approval. Once this happens, Bitcoin will be open to prospective Bitcoin holders who are hitherto wary of its high-risk nature and volatility. Bitcoin ETF will be a major milestone and will be granted by September 30th if all goes according to plan.
Secondly, Bitcoin has the leverage of MasterCard Bitcoin-based transaction. The service was launched in July 2018 and is deemed to facilitate speedy blockchain-based transactions that will be critical in encouraging people to invest in Bitcoin. The increased demand will lead to a supply pressure and result in a price surge.
Thirdly, Chris Kline expects the number of chain transactions in Bitcoin blockchain to surge. BitcoinIRA data forecast shows that the transactions are currently exceeding 230,000 per day which was only experienced in January 2018.
Additionally, Bitcoin awareness is heating the mainstream media and more people such as institutional investors, women, millennials, Generation X and others are increasingly setting aside money to invest in Bitcoin exchanges.
Bitcoin Individual Retirement Plan Will Be Rewarding
In view of BitcoinIRA COO prediction, individual retirement plans in Bitcoin will be very rewarding. Workers who take the bold step will retire as wealthy individuals.