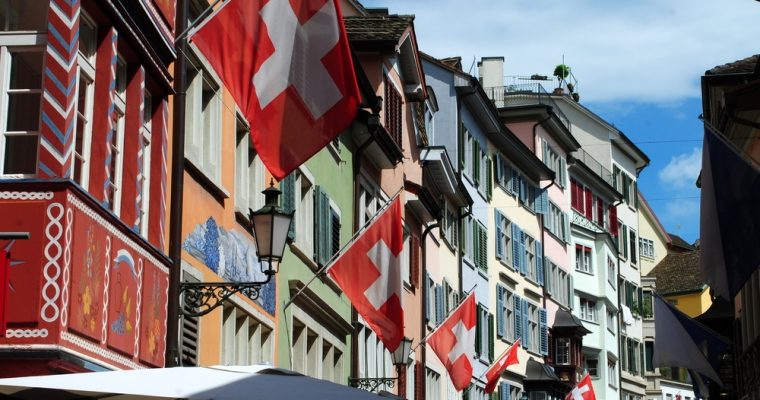 Switzerland Is About To Launch A Voting Model Based On The Blockchain
June 12, 2018
The Swiss city of Zug, known in the crypto community for its constant support for the Blockchain industry, is planning to launch a pilot for a voting model that's based on Blockchain technology.
Said electronic voting pilot is set for the week between June 25th and July 1st.
It was developed as a joint effort between the population and the state as a way to adopt more uses and applications for the famous and revolutionary Blockchain technology.
Besides, this will be coupled with a test for a digital identity (DI) currently under development.
How Will It Work?

During July last year, the city announced a project for the development of an application based on Ethereum for digitizing the information related to the local residents' ID. This project was called "uPort" and its pilot phase started during the first days of November.
So far, it has 200 residents signed in for the new service.
Through uPort, an ID will be assigned; and, once obtained, each local resident will be able to submit a unique and irreversible vote during the pilot for the blockchain technology voting process.
According to the last message by the authorities, the votes will only be taken for the test. The results will not have any real consequences other than the trial.
What Is The Objective?
The main objective behind the pilot test is to try out the security aspects related to the voting system. Besides, it can verify if it's capable of achieving "immutability, test capacity, and tracing" while the voters' privacy is kept intact.
The blockchain has proved itself to be an impenetrable shield when it comes to security and several governments and companies are awaiting the results of this pilot. It represents a potential solution for electoral fraud, besides providing transparent voting registers.
Public Opinion
Santander and Sierra Leona have already used this type of voting and Nasdaq, Russia, and the US have already shown interest in the topic, taking steps towards it.
Nasdaq is planning to develop a system for voting based on the Blockchain technology for shareholders, with its focus towards the South African market.
Meanwhile, Santander used the same technology in May, for the Annual General Meeting (AGM) this year.
In Russia, the Moscow authorities announced back in March that they were working for the extension of a voting platform based on the Blockchain, at a city block level.
West Virginia launched a pilot voting project for those absent voters in the army. This was done using a mobile app set up under Blockchain technology.
Sierra Leona took it to the next level when it tested this type of Blockchain voting in nothing less than an actual presidential election.
Big results are expected from the pilot voting system being implemented by the Swiss city. Hopes are placed in that it'll show other authorities and organizations the potential for the Blockchain technology.